Comments from workshop participants:
"Thank you for this awesome
opportunity. I will be forever
grateful." _ K.B.
"Life changing."
"Thank you so much for offering that drum workshop ...The whole experience has been a blessing"
_ S.W.
Questions ??
contact JaneE here​

Medicine is spirit power.
The essence of the spirit of the animal.
As well as the essence of your spirit.
Guided journey to the spirit of the animal
will deepen your process
connecting you intimately
with the medicine of the animal.
Ceremony is used
to instill your personal energy,
your medicine
into your drum,
creating a healing tool,
a beautiful instrument
as well as a piece of art.
This is a peaceful healing event.
Join us in a day of peace,
creativity and ceremony
as you create your own
Medicine Drum.
As you make your drum at a Medicine Drum
drum building workshop
a special camaraderie blossoms
among the participants,
with each student supporting
and helping the others.
By sharing experiences
and knowledge,
participants create
a "circle of learning"
that encourages
discovery and understanding.
By Appointment Make appointment here

Build your Custom Medicine Drum with personal ceremony in a
private workshop facilitated by JaneE in her studio.
Limited availability
~ ~ ~ ~ ~ ~
May 21, 2022 Deer Medicine Drum Building Workshop

at Circles of Wisdom, Methuen MA

~ ~ ~ ~ ~ ~
June 18, 2022 Elk Medicine Drum Building Workshop

at Moore Farm & Herb Shoppe, Alton NH

~ ~ ~ ~ ~ ~
You are ready to make your own shaman Medicine Drum !
Yay !
The sacred process of making your own personal shaman drum immerses you deep into your primal self, touching parts of you that may have been hidden in this lifetime.
You make tactile and spiritual contact with the animal through its hide. With the sacred wood hoop, with the water, air, earth, fire, and all our relations.
You journey to the animal through guided visual.
Your heart has a knowing calling you into this process.
We look forward to seeing you there.
Copyright 2020 JaneE King all rights reserved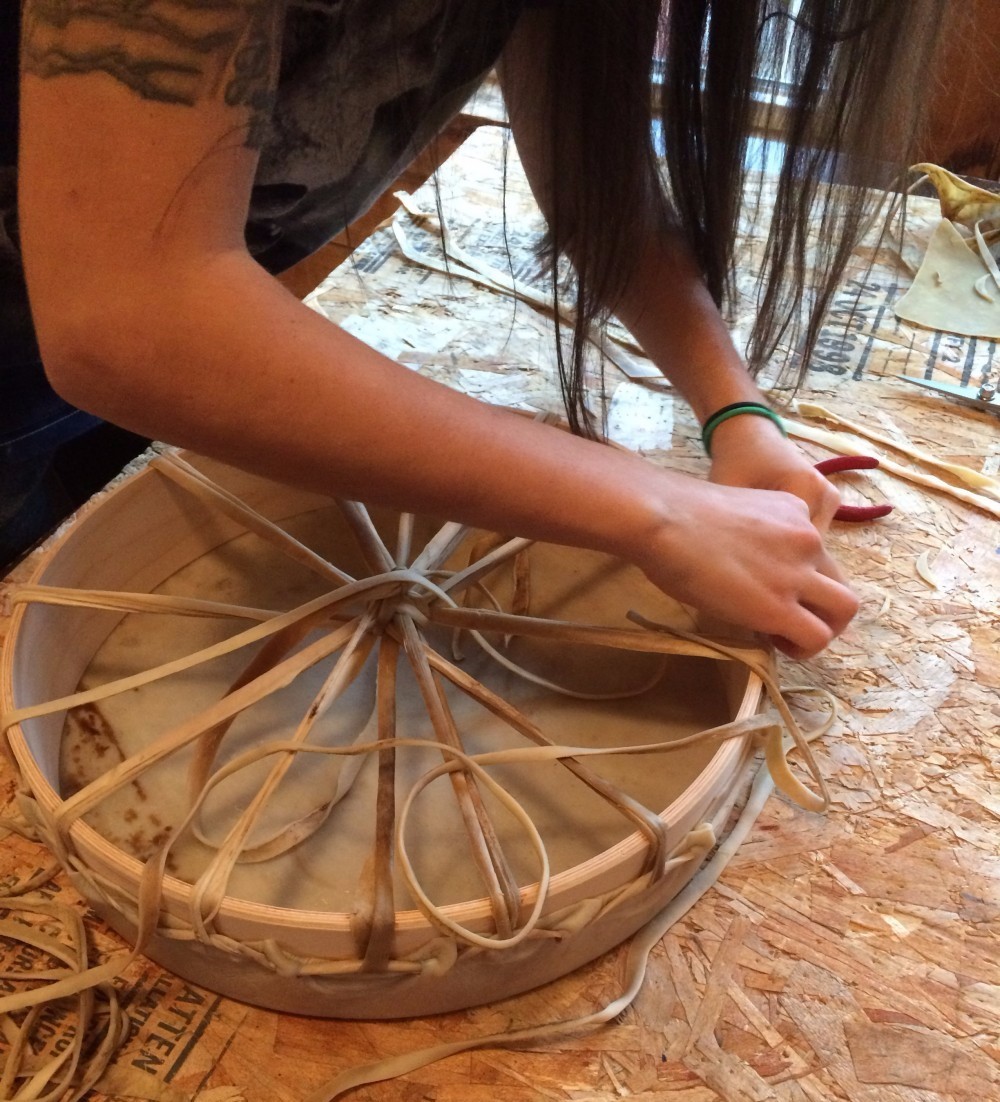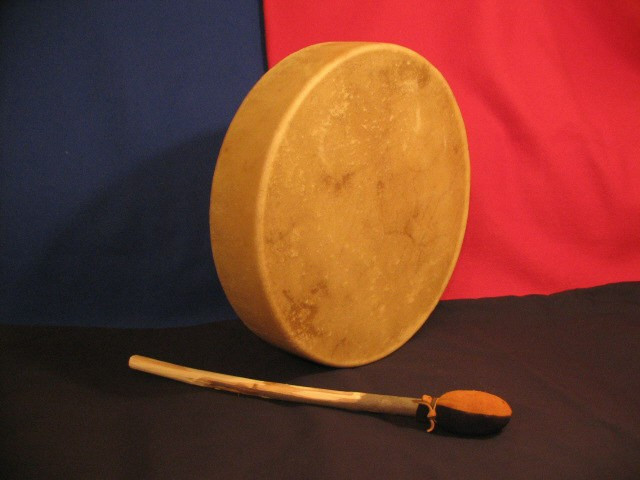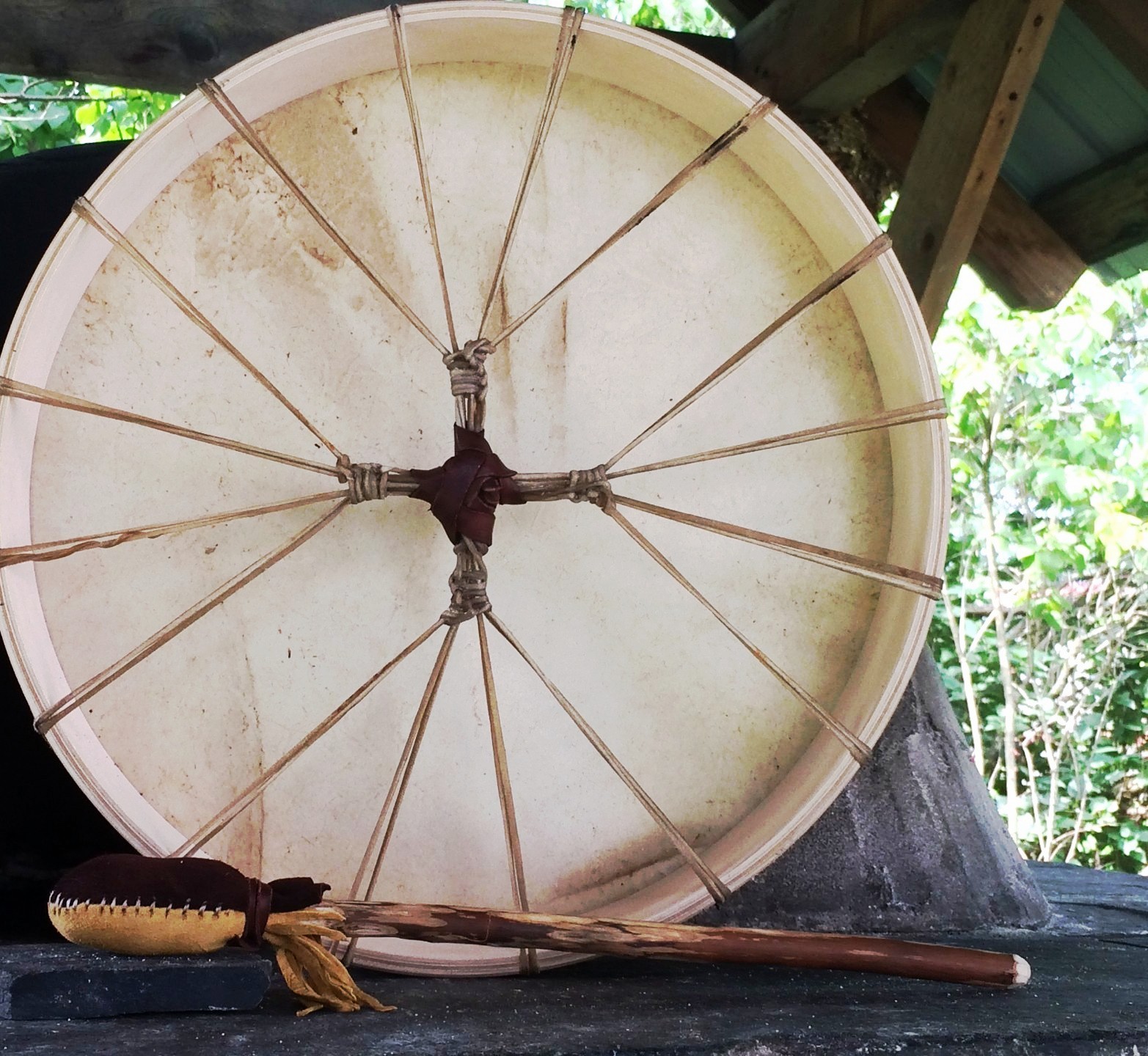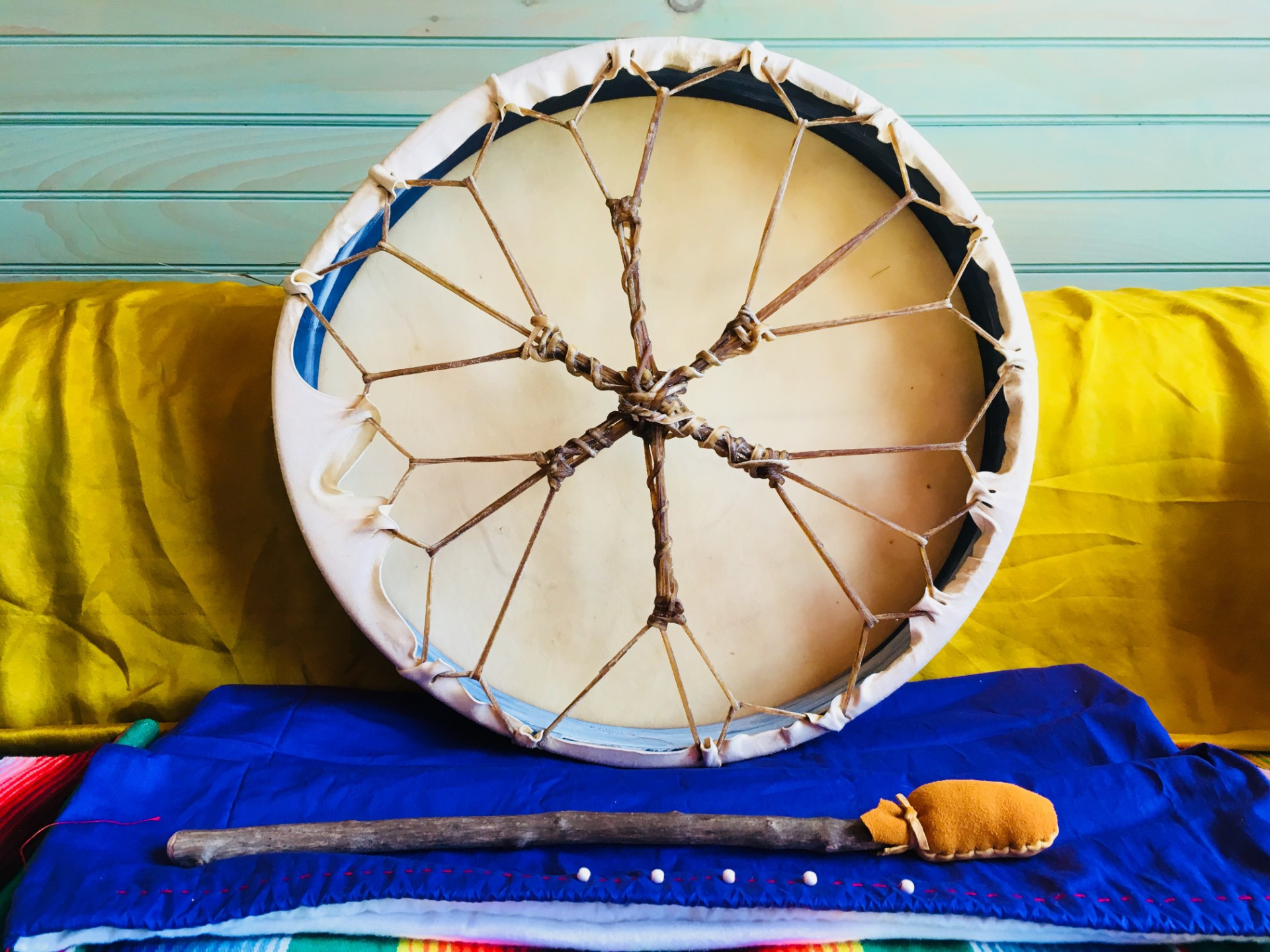 Our most recent drum building workshop
Buffalo Medicine Drums at
Unified Creature Studio, Manchester, NH