Medicine Palm

Rattles



Make
great gifts are light and portable for taking out on the trail.

They fit easily in a back pack.

Crafted with a 4 inch diameter clay pot, Deer, Horse, Elk, Bear or Steer hide with sacred corn and prayer bead inside.
Medicine is
​spirit power, the power of spirit, the power of

your spirit

.

​Medicine Drum is a healing tool,
​sacred instrument,
​piece of art.

​​The heartbeat of Mother Earth, the heart beat of all of life.

​Journey with it, meditate with it, circle in community
​to amplify ​the
​healing vibration
​and intention
of

your healing medicine

.
Medicine

Rattles



crafted with Bear, Deer, Elk, Horse or Steer hide with sacred corn and a sacred prayer bead inside. They are crafted in a sacred way, with clear intention, blessings and ceremony.

Labor intensive to create yet highly charged with healing potential, Medicine Rattles are like no other. They are initiated out on the Earth and have called in moose, deer, coyote, chicadee, owl and many other healing vibrations during initiation.


Now accepting special orders.

Palm Rattle Building Workshops -

Fun for the entire family and a great fund raising event for your organization.

email us for details on hosting a workshop -

medicinedrums@gmail.com
Site content © 2017 Jane E. King, all rights reserved.
Design by Jane E. King

____________________________________
PO Box 1611
New London NH 03257



JaneE King
​
HEALING HEART and SOUL

Why make your own drum?
Have you ever asked yourself that?

The sacred process of making your own personal medicine drum immerses you deep into your primal self, touching parts of you that may have been hidden in this lifetime. You make tactile contact with the animal through its hide, with the sacred wood hoop, with the water, air, earth, fire, and all relations involved in this immersion. Your heart has a knowing.

Does it call you into this process?

As you make your drum at a drum building workshop a special camaraderie blossoms among the participants, with each student supporting and helping the others. By sharing experiences and knowledge, participants create a "circle of learning" that encourages discovery and understanding.

This process is life enhancing – life changing.

You are ready! click here to register for a workshop

Palm Rattle Making Workshop
Circles of Wisdom

Ask JaneE a question here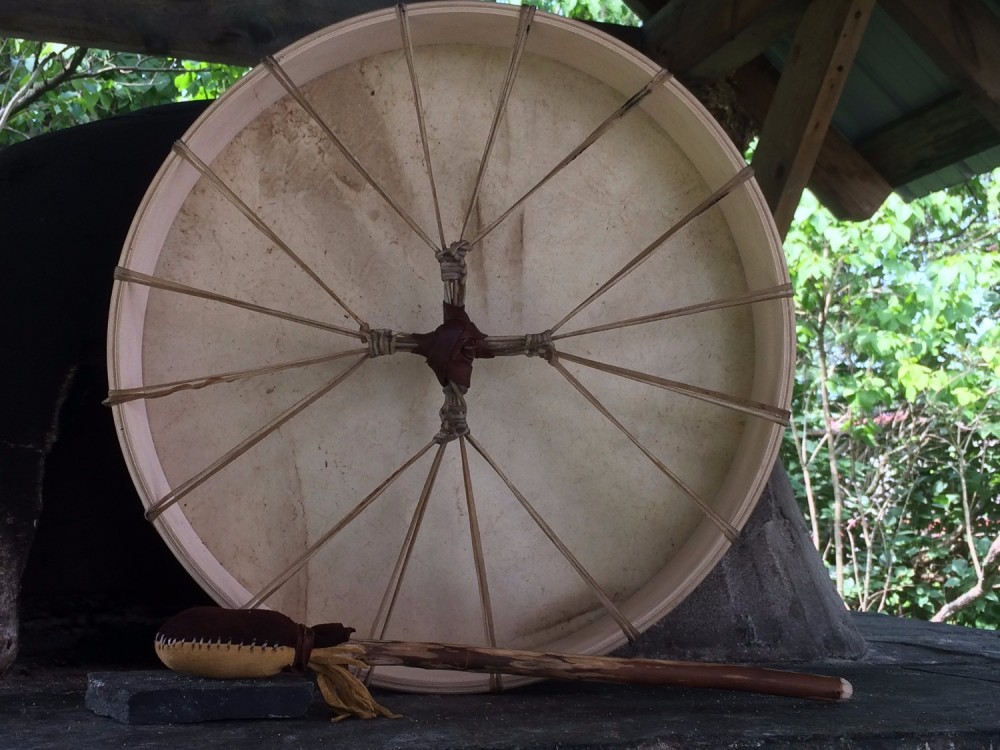 Hey !
​​Unique Opportunity
​
to own this beautiful hand made Elk Medicine
18 " Shaman Drum​​ & Stick
Request for Appreciation

$285.00
​plus $14 ship in USA​​ only