Alternative Medicine
Alternative Healing


Site content © 2017 Jane E King, all rights reserved.
Design by Jane E. King


JaneE King
​
HEALING HEART and SOUL

Comments from workshop participants:


"Thank you for this awesome
opportunity. I will be forever
grateful." _ K.B.

"Life changing."

"Thank you so much for offering that drum workshop ...The whole experience has been a blessing"
_ S.W.


​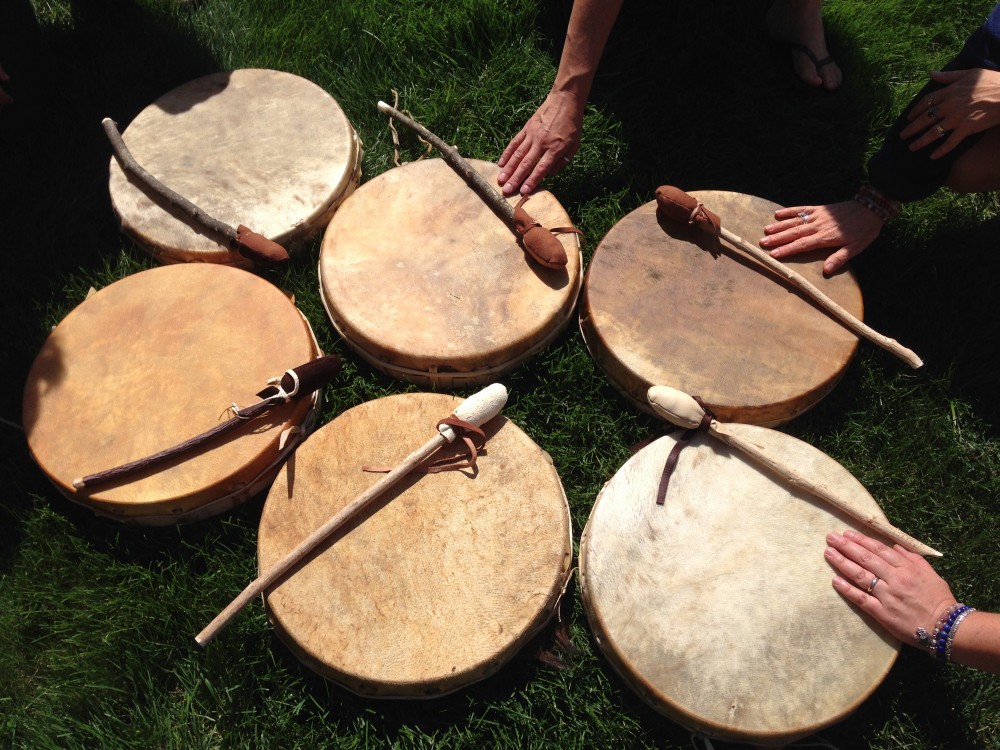 ELK MEDICINE DRUM
DRUM BUILDING WORKSHOP​
​
Build your own 15" Elk Medicine Shaman Drum
Moore Farm Herb Shoppe
Alton
New Hampshire
(603) 859-0464​​
​

July 9, 2017
Request for Appreciation:
$275​​

​
Register below with $100 deposit to hold your space​
registration closes JUNE 22
​
Register here
Have you been wanting to make your own shaman drum?
​
You are in luck! The time is Now!!

​Join in a day of peace, creativity and ceremony
​as you create your own Medicine Drum.
​
All materials and instruction included.
​Medicine is spirit power. Guided journey to the spirit of Elk will deepen your process. Ceremony is used to instill your personal energy, your medicine into your drum, creating a healing tool, a beautiful instrument
​as well as a piece of art.
This is a peaceful healing event.
Facilitated by: Jane E. King
Registration closes June 22, 2017
​so get in now!


​​~ Class size is limited. ~

_______________________________________________________________​​​​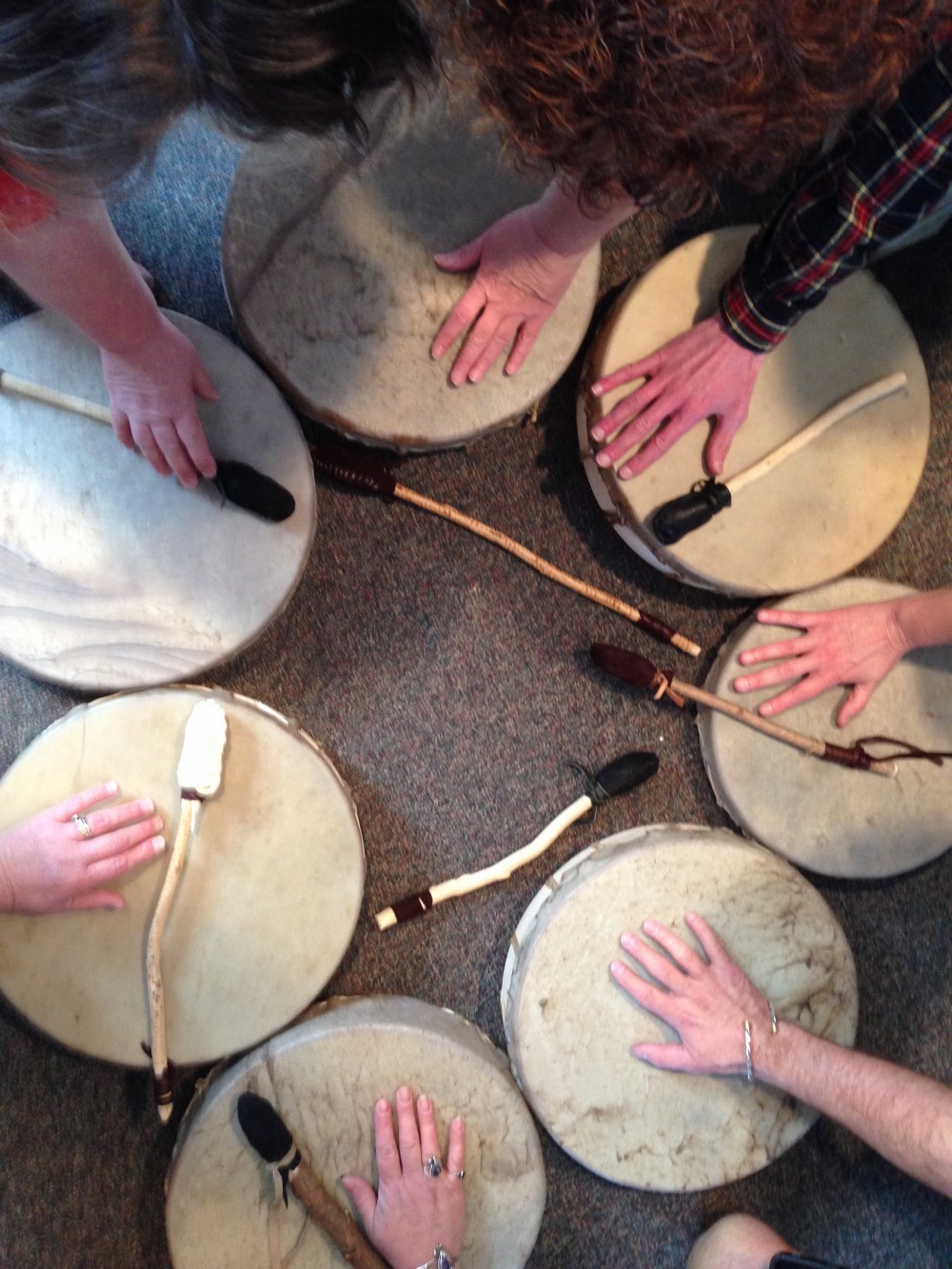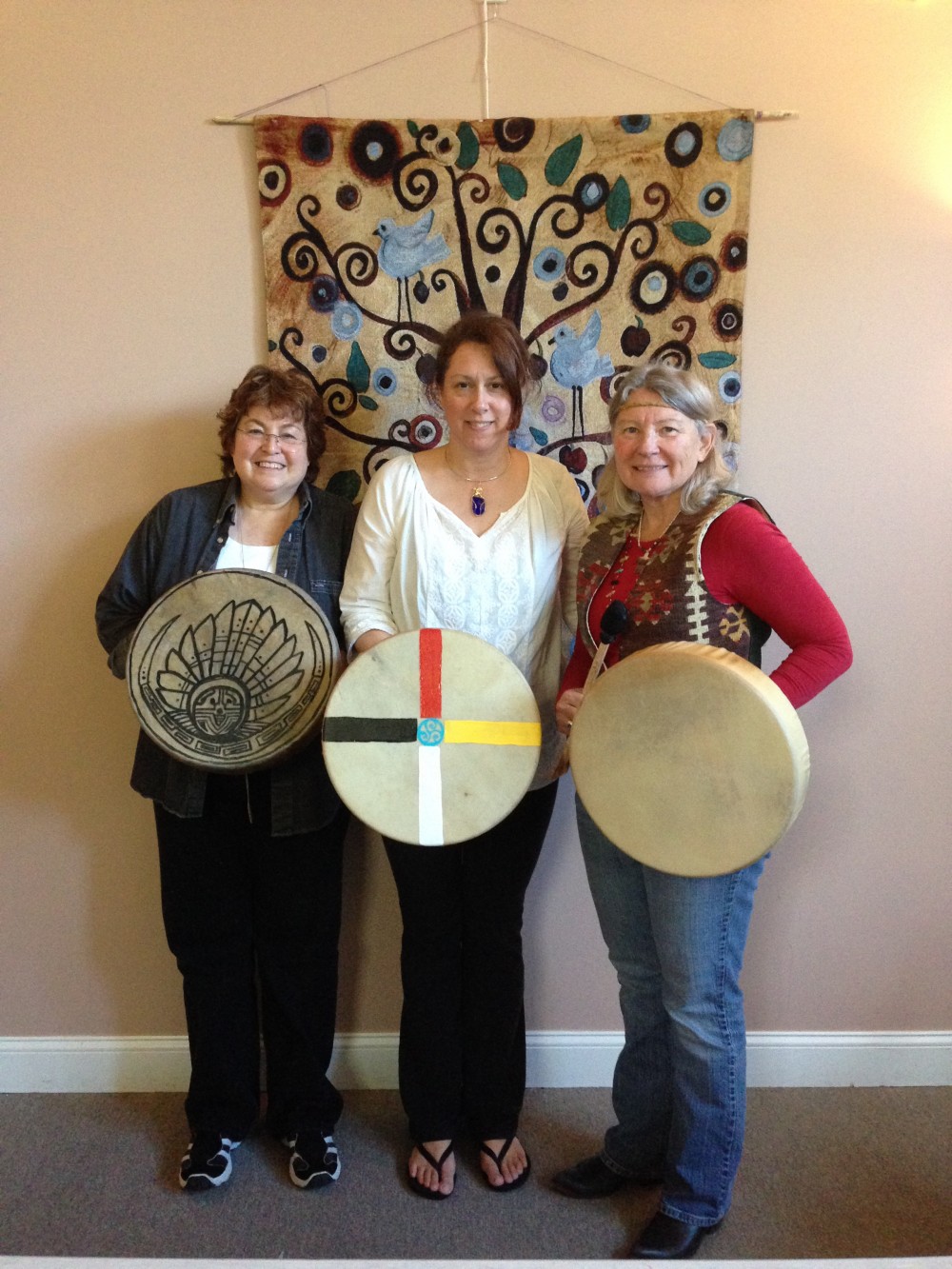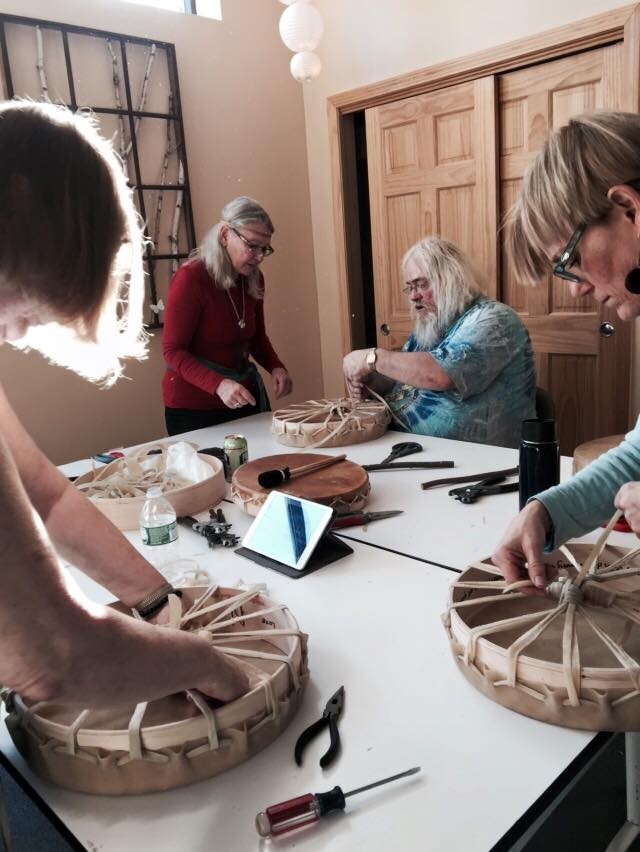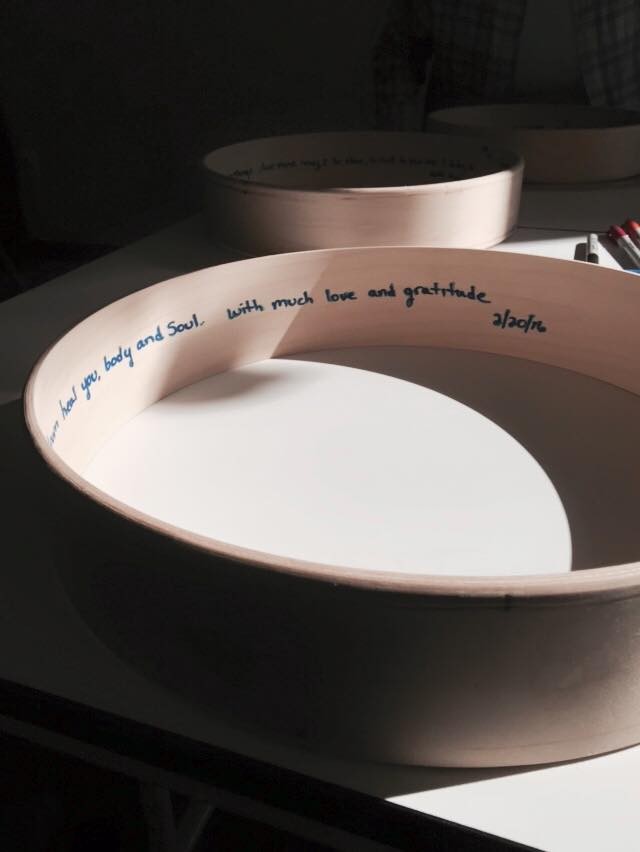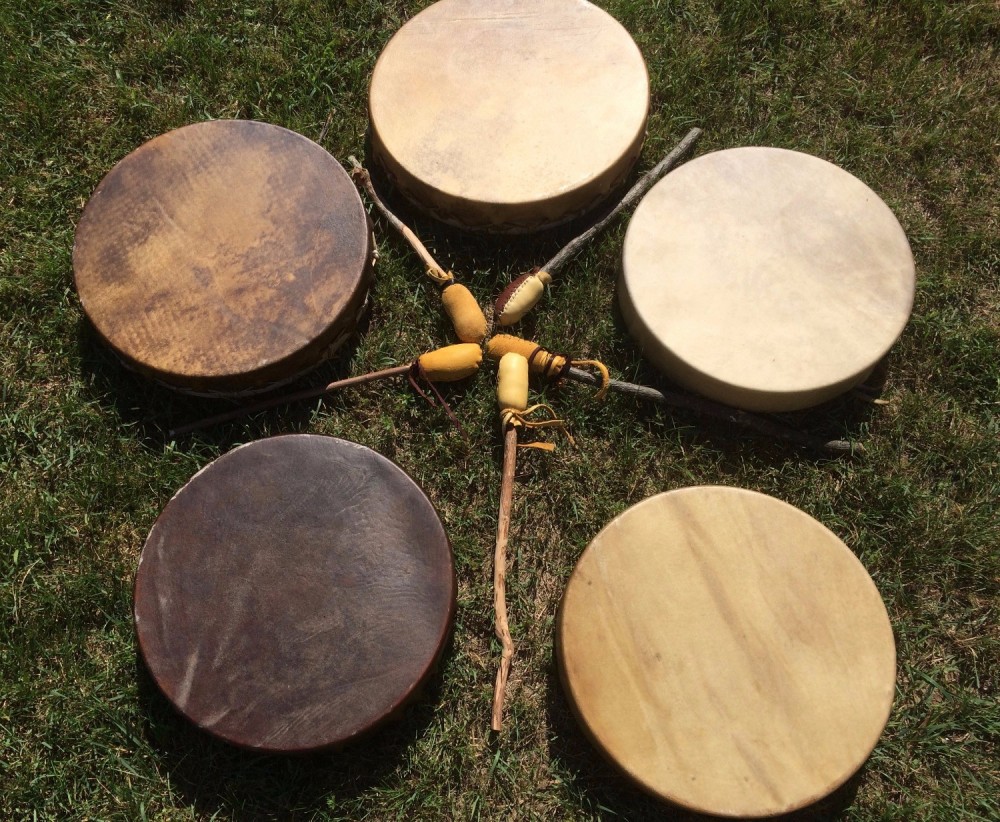 YAY!! Success - five new drums birthed Sunday July 9. Here they are - what beauties - 3 Elk, 1 Deer and 1 Horse Medicine Drum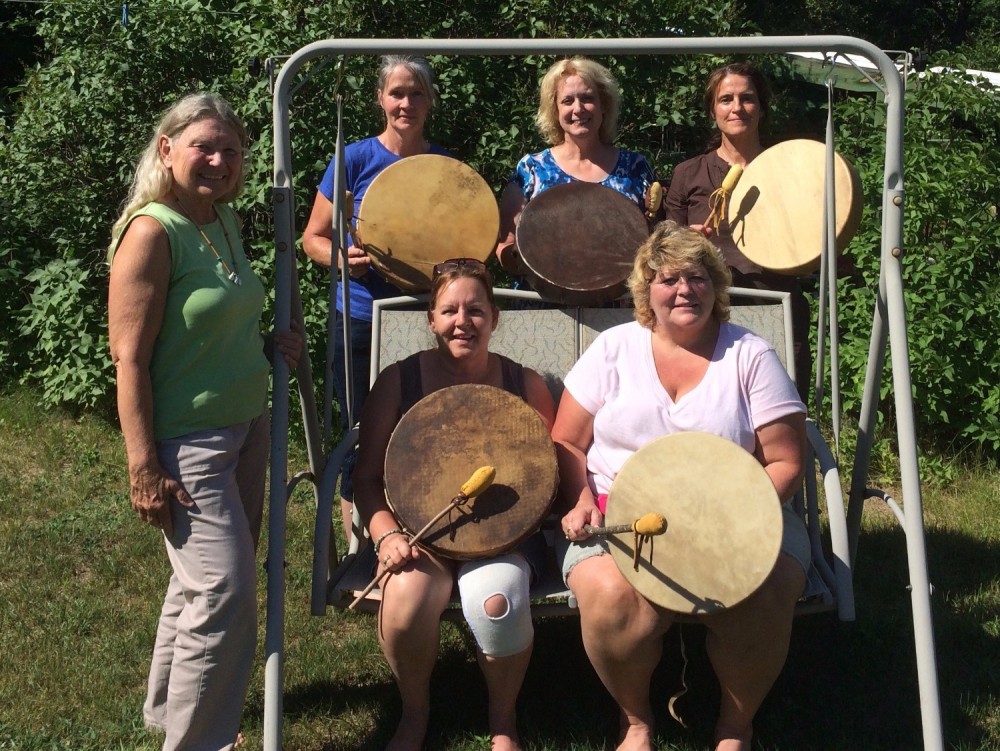 . . . and here are the amazing Goddesses that birthed these new babies - check out https://www.moorefarmherbs.com​​ for other events and apprentice programs of value!