Alternative Medicine
Alternative Healing
Site content © 2018 Jane E King, all rights reserved.
Design by Jane E. King
JaneE is a Certified Energy Medicine Practitioner, certified in Brennan Healing Science, a Certified Hypnotist, Ordained Minister, earth ceremonialist and educator with over 20 years experience teaching and practicing energy medicine, intuition, holistic health, earth honoring ceremonies and more.
After 25 years in the business world, health issues steered her to earth based solutions to health and wellness.
Her expertise and heart based practice of energy medicine, herbalism, indigenous healing ceremony, and equine assisted approaches to healing, align her to be your conduit of healing and change through these practices. Her clear contact with the infinite spiritual dimensions facilitate permanent life changes.
JaneE offers individualized heart infused healing sessions and life changing group programs utilizing the healing wisdom of the
ancients and other esoteric tools as called upon by the energy
and soul of the client.
JaneE's healing sessions are available by appointment. Distant or remote healing wherever you are in the world transcends linear space/time thus being a powerful method to receive and attain the same benefits as an in person session.
She has been making Medicine Drums and facilitating her Medicine Drum shaman drum building workshops since 1997. You may want to purchase her one of a kind Deer Medicine Drum. Go to drum page for information about Medicine Drums.
JaneE is available via telephone or skype.
The Feathers have spoken. They say they have messages for those on the Path. They fell off the shelf one day and told JaneE to read them for others. The method they gave her is sure and true. It is a healing by feathers. Contact JaneE for a reading today.
JaneE is creator, producer and hostess of a community access television show, New Earth LIFESTYLES. No longer on the air, you can watch past episodes on her YouTube Channel.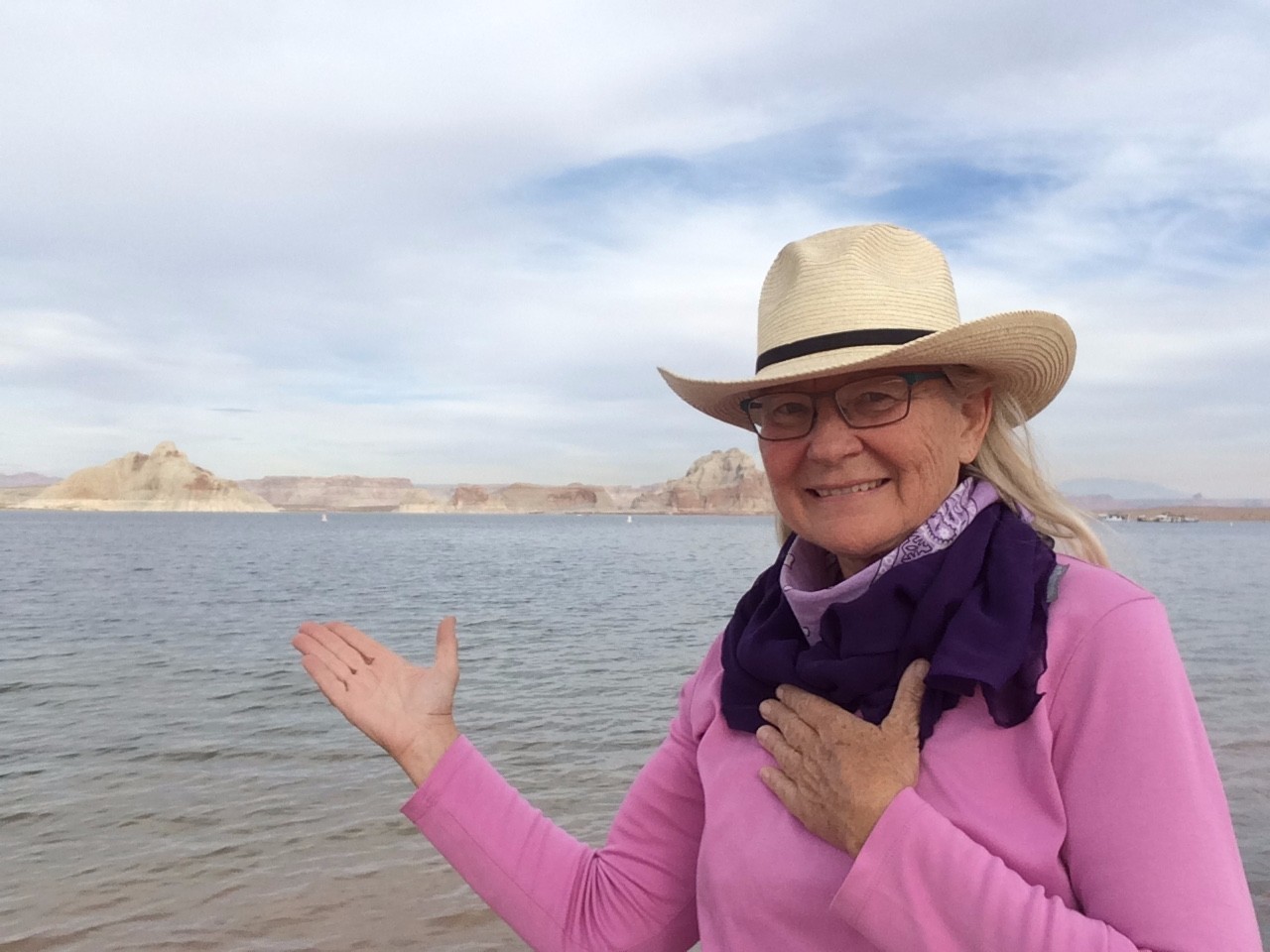 Blessing Lake Powell, Utah
JaneE blessing Mother Earth
at Monument Valley AZ
Blessing Lake Isabella
California
Blessing the snow in Canterbury NH
Blessing
Cape Flattery WA
The most northwesterly point
in the continental
United States
JaneE King aka Water Blessing Woman