Bear Medicine Drum 10 inch
BEAR MEDICINE DRUM
10" Diameter
$95.00 plus shipping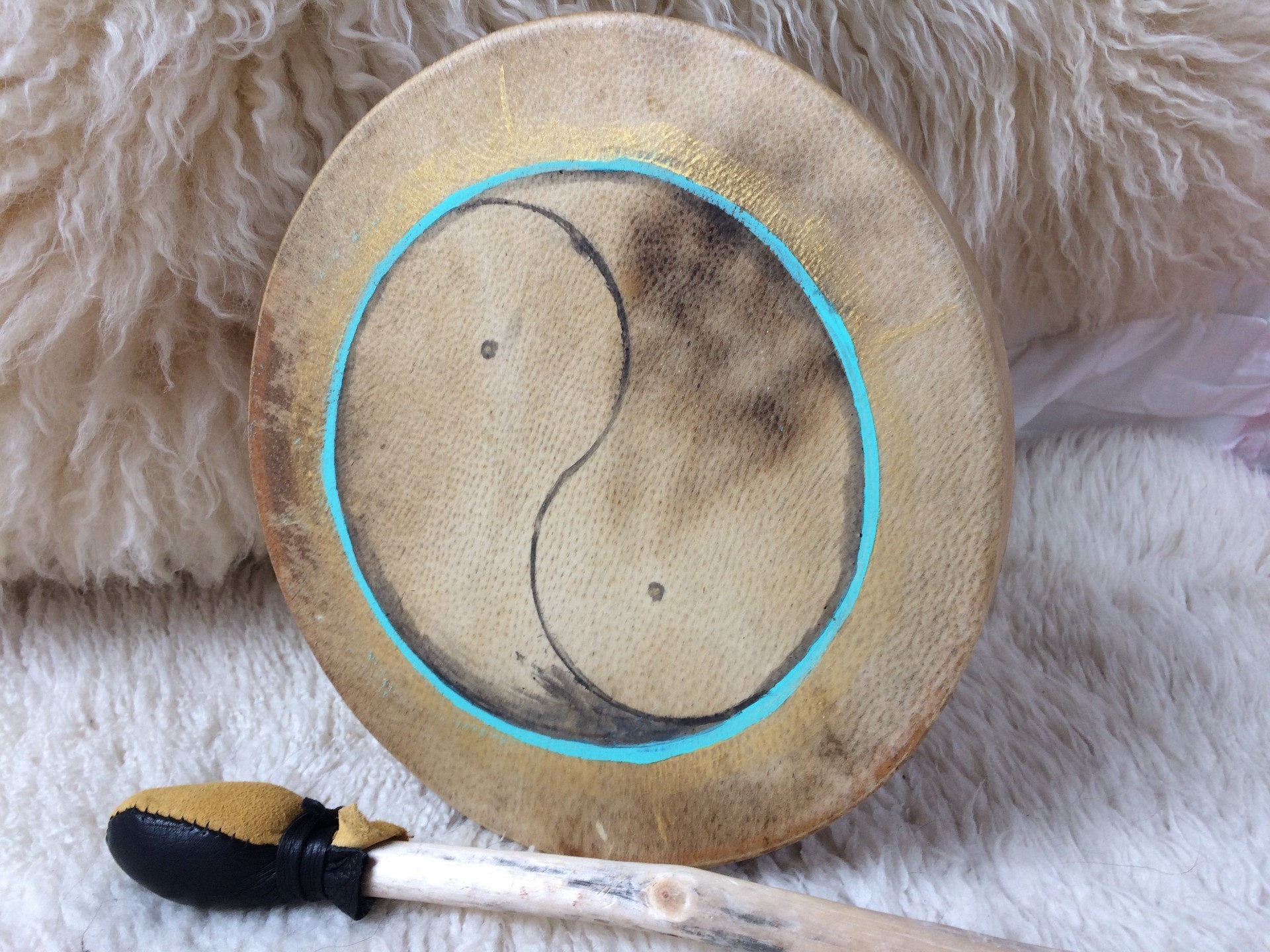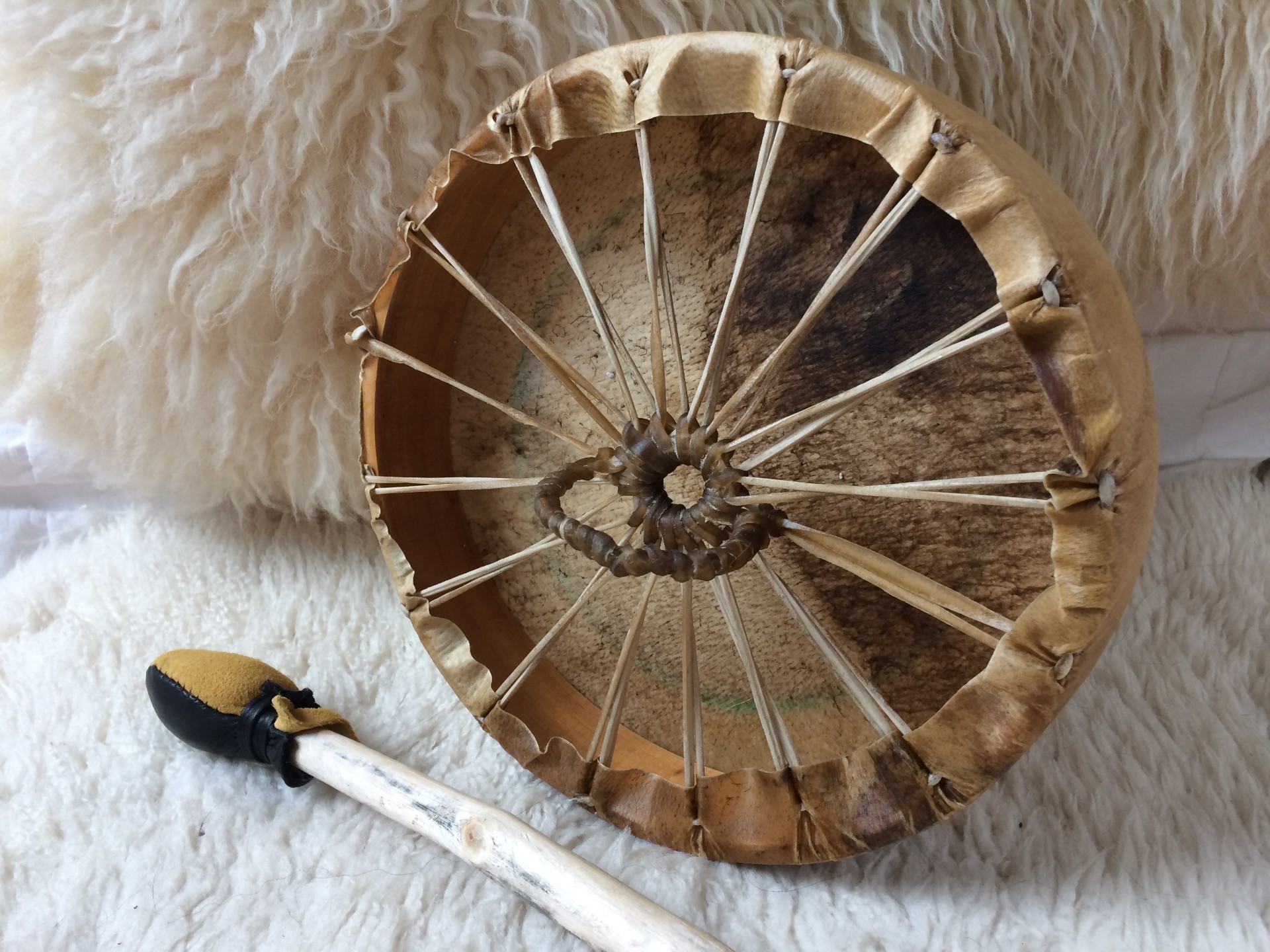 Balance of opposites
bubbling up from the depths,
this 10 inch diameter
Yin/Yang
Bear Medicine Drum
embodies
masculine/ feminine balance.
This beautiful
Bear Medicine/bear hide drum
promotes healing
toward all
aspects of self,
all duality,
the dark and the light.
All drums are "Beings".
They are alive Beings
given a new life
through the voice
this Medicine Drum.
Beings
looking for
The new relationship.
The Being that
learns
and teaches
unconditional.
Are you ready
to find
your true self
with this drum?
As this Bear Medicine Drum
travels you,
yes,
travels through you
deeper and deeper
connection
to
Source
arises.
Inspired by my November and December 2017 journeys through the Turquoise Trail in New Mexico which is part of old Route 66 meandering from Albuquerque northward through Sandia Park and Madrid to Santa Fe.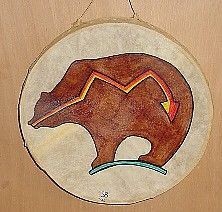 Bear Medicine Drum - rear view
includes FREE drum stick
Bear Medicine Drum - front view
Yin/Yang signifying balance