​Comments from workshop participants:
"Thank you for this awesome
opportunity. I will be forever
grateful." - K.B.
"Life changing."
"Thank you so much for offering that drum workshop ...The whole experience has been a blessing"
- S.W.
I had an AMAZING time yesterday. And my drum… oh my gosh, my drum…… it did alot of drying last night. I tapped it this morning (sorry, I couldn't help it) and the sound… it is so awesome. It's going to have a beautiful voice. I decided I am not going to paint it, but leave it in it's natural state as it is.
Thank you for this totally awesome experience. I do hope our paths cross again!!
Blessings,
Marylee​​
at
SOUL EMPORIUM
35 Main Street
Keene NH
September 28, 2019 10 am to 6 pm
$170 deposit or full payment $ 295
required by September 14, 2019
Build your own sacred 15" Buffalo Medicine Drum
Come join in a peaceful day of creativity and ceremony as you create your own Buffalo Medicine Drum. All drum and drum stick materials and instruction are included.
Medicine is spirit power. The power of your spirit as well as the animals' spirit. JaneE will guide you on a journey to the spirit of your animal where you will receive a personal message. This will deepen your relationship with your Medicine Drum.
Ceremony is used to instill your spirit, your medicine, into your drum, creating a healing tool, a beautiful instrument as well as a piece of art.
The sacred process of birthing your own personal medicine drum immerses you deep into your primal self, potentially touching parts of you that may have been hidden in this lifetime. You make tactile contact with the animal through its hide, with the sacred wood hoop, with the water, air, earth, fire, and all relations involved in this immersion.
Your heart has a knowing. Does it call you into this process?
Join Master Drum Builder Jane E. King
in a day of peace, deepening into yourself
as you create your own Buffalo Medicine Drum.
This is a peaceful healing event.
BUFFALO MEDICINE
Drum Building Workshop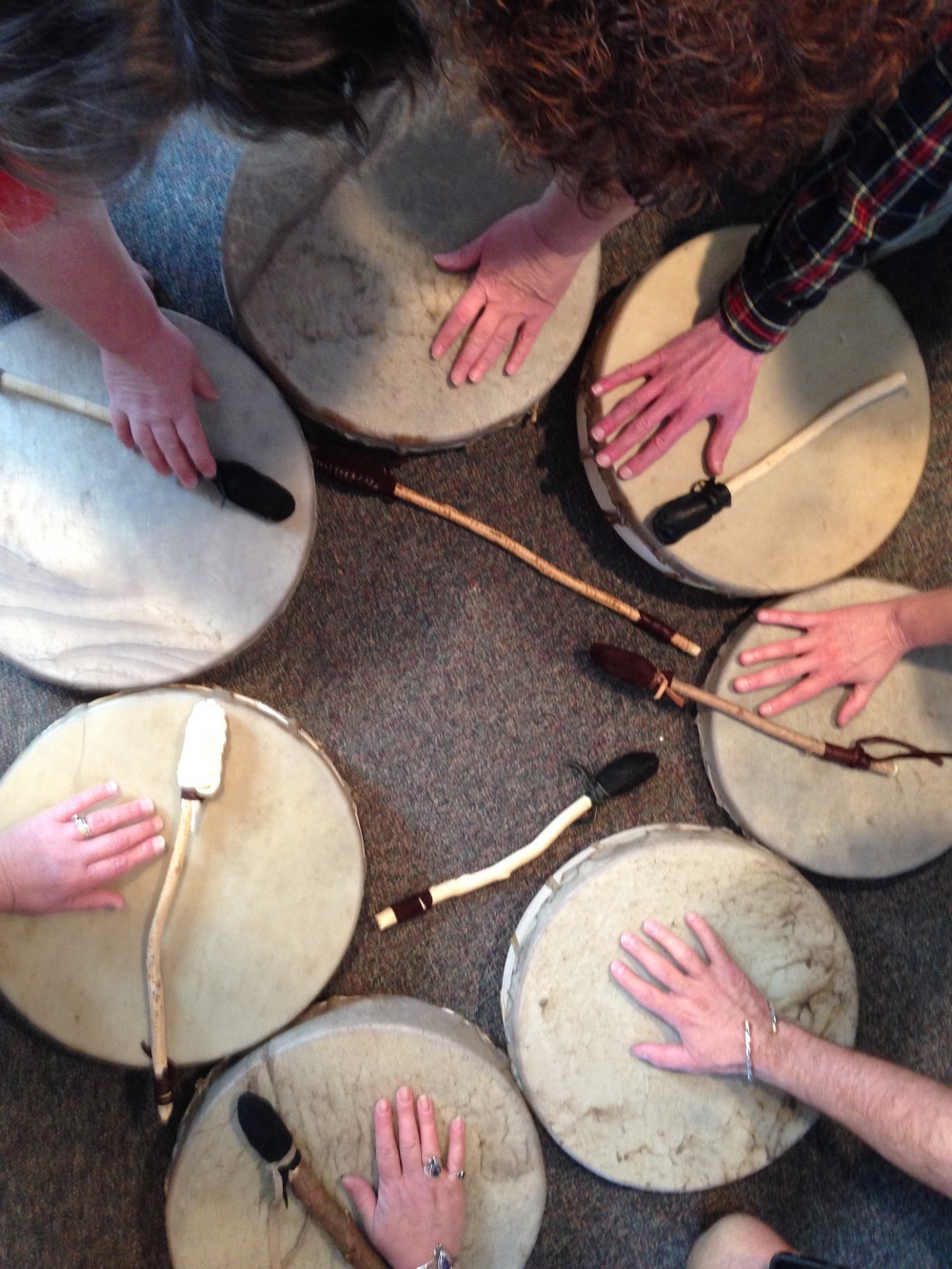 Buffalo Medicine Drum Building Workshop at Soul Emporium, Keene NH
RESCHEDULED TO September 28, 2019